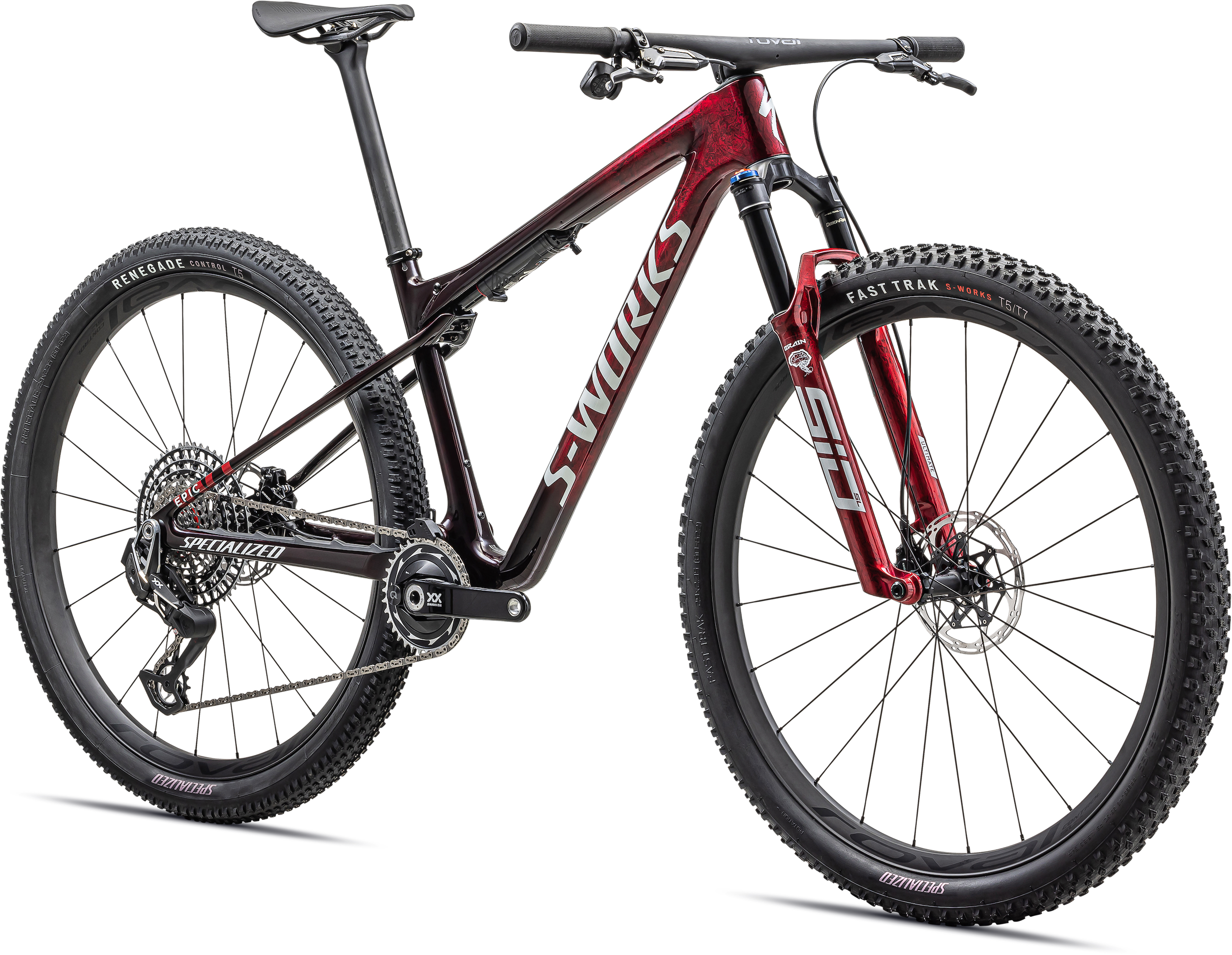 Introducing the all-new Epic World Cup.

Think fastest.
The Epic World Cup is the fastest XC race bike in the world on smooth to moderately technical courses thanks to its unmatched combination of efficiency, control, and light-weight. The new design combines a totally integrated development approach, inventing a radical new shock, and four decades of off-road winning experience.
A commitment to speed and innovation.
With a frame weighing only 1,765 grams (including paint, shock and all hardware), the Epic World Cup edges out the lightest of competitors. This translates to faster acceleration, more efficient climbing and more agile handling.
The Epic World Cup's 75mm of rear travel delivers the control and capability of a longer travel bike. Designed to be ridden at or near 0% sag, it yields the same positive travel as a 100mm travel bike set up with 25% sag.
1,765g
Frame with paint, shock and hardware
66.5°
1° slacker head angle than previous Epic
A novel approach to shock design.
Specialized reached out to Rockshox to help create a new way for a shock to simultaneously offer the pedalling efficiency of a hardtail and performance of full-suspension, similar to the goal of the Brain on the previous generation of Epic. This new shock is called World Cup Integrated Design.
With 75mm of travel, this new shock uses a digressive air spring curve as a threshold for shock travel activation, and a tuneable air spring that allows fine adjustment of the force needed to activate the shock. The shock's amount of initial activation can be tuned to your preference or race conditions, which is achieved by changing the relationship between the positive and negative air springs. You can tune anywhere between a 0% sag setup for firmer shock activation, giving that hardtail feel on smoother tracks, or a softer 4% sag for a plusher ride on more technical tracks.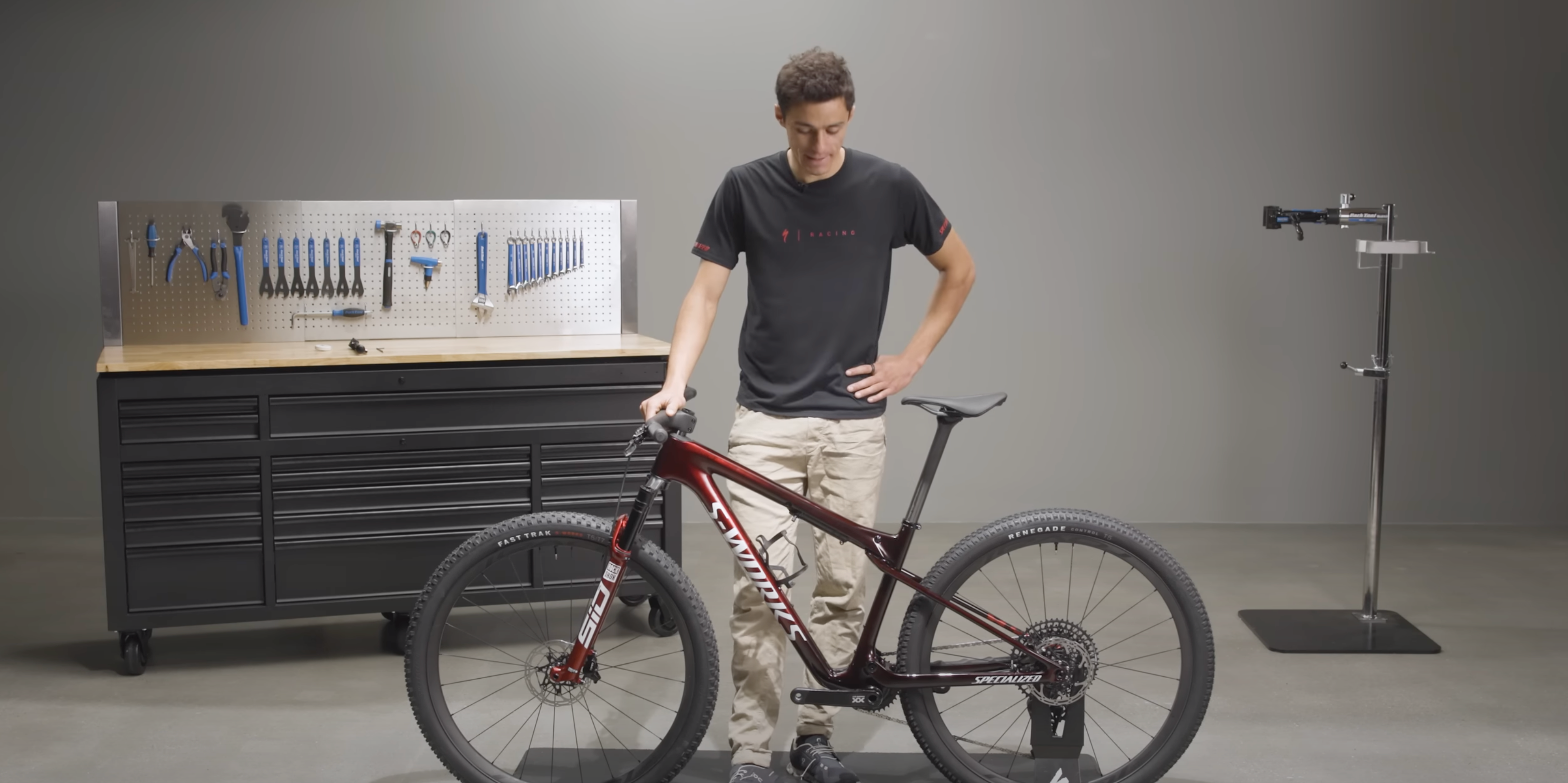 How to set up the WCID shock with Christopher Blevins