APIDURA - RACING FRAME PACK
SKU: APFRM
Items available on our website are not always available in-store, some are only held by our suppliers. In-store items usually arrive 2-3 days after the order is placed (rural deliveries can take an extra 2 days). Items only held with supplier might take up to 5 days to arrive, depending on the supplier. Please contact us if you have specific questions.
Items in new, unused condition in the original packaging can be returned for a refund within 30 days of the original purchase date. See our full returns policy.
---
Designed for the needs of ultra-distance cycling competition and audax, the Racing Frame Pack utilises the area inside a bike's main triangle, creating a lower centre of gravity and enabling more neutral handling. This makes it useful for storing heavier, bulkier items, as well as items that need to be accessed on the go.
The waterproof frame bag is constructed from a lightweight laminate created specifically for Apidura, and has been shaped to provide a universal fit, for use with any frame. The three velcro straps are lightweight, easy to use, and can be set in multiple positions to ensure compatibility when used alongside a top tube bag.
An integrated support structure adds stiffness and allows the frame bag to be exceptionally minimal and lightweight, and a flexible pocket divider securely holds contents in place. For added convenience, a protected cable port enables charging of devices on the go.
Universal fit across most frame sizes and styles
Overall low weight less than 205g
Constructed from an ultralight waterproof laminate, developed specifically for Apidura
High-contrast reflective graphics for increased visibility
Protected electronics port
Integrated thermoset material adds stiffness and strength
RACING SERIES

Designed for the specific demands of ultra-distance competition and audax.
---
specifications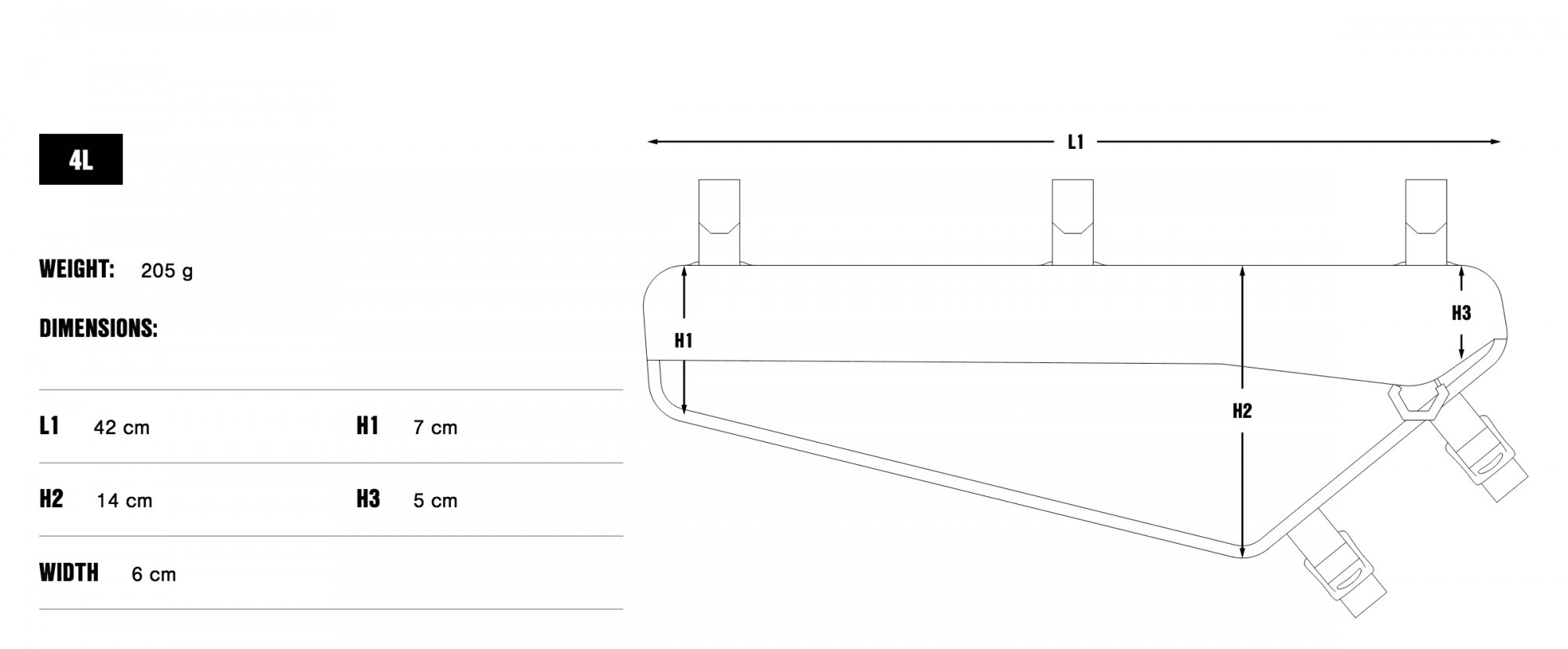 ---
Materials
The Racing Frame Pack is made from Hexalon, a bespoke laminated fabric developed specifically for Apidura. Designed to fit the demands of ultra-distance competition and audax, the material is waterproof and lightweight, with strong tear and abrasion resistance.
An integrated thermoset structure is fully bonded to the inside of the bag, adding stiffness and allowing the bag to be minimal and lightweight.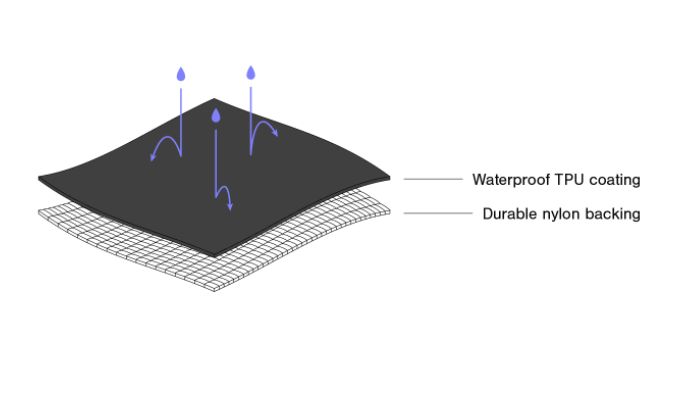 ---
Care Instructions
Wash the Frame Pack by hand, using a mild diluted soap if necessary. Afterwards, let it air dry.

Do not machine wash, machine dry, or iron.
---
APIDURA
We're an independent, family-run business of cyclists, makers and problem solvers, brought together by a shared mission to find better ways to explore the world by bike.
Apidura was born from necessity; pioneering ultralight, rackless packing systems to help us take our love of cycling further and allow riders to unlock their instinct for adventure. As devoted adventure cyclists, we design with our fellow riders in mind, creating products that address genuine needs and bring new value to the bikepacking scene. We create the best packs we can, using technical materials and precision crafting techniques – and when we find a way to improve them we do so straight away and without fanfare. We don't do 'seasons', limited editions or discount our gear – we simply create the best possible technical bikepacking gear that's built to last.