GOODYEAR MTB TYRE - NEWTON MTR (REAR) DOWNHILL - 27.5"
SKU: GR.014.61.584.V005.R
Items available on our website are not always available in-store, some are only held by our suppliers. In-store items usually arrive 2-3 days after the order is placed (rural deliveries can take an extra 2 days). Items only held with supplier might take up to 5 days to arrive, depending on the supplier. Please contact us if you have specific questions.
---
A tyre that is at its best bringing up the rear while sprinting out the start hut of your race run, as you attack those loose off camber sections, hold the line on rocky chutes and pinballing down rock sections. Drive focused tread delivers speed and durability with tracking performance that inspires confidence transitioning from straight-line to cornering across a wide range of conditions.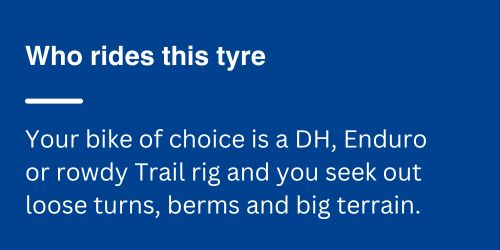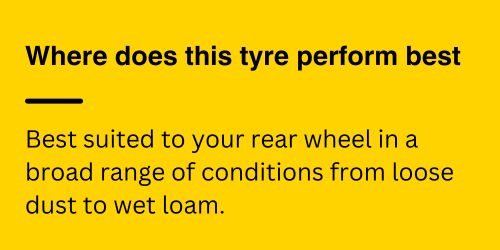 The tyre, that small contact patch that connects you to the ground, is arguably the most important part of your bike. When you're in the start hut, about to drop into your race run you need to know that this essential component is designed specifically with the job in mind. What better choice than the tire named after the man who defined the very laws of gravity.
The profile of the Newton range is inspired by the motocross (MX) world. By utilizing a rounder profile for the Newton MTF (front), damping capacity is increased and the tyre footprint is elongated; in the real world, this offers improved straight-line control while providing a greater contact patch for braking. The Newton MTR (rear) maintains a squarer profile and paired with uniform, closely spaced outer knobs. The tyre's wider footprint offers greater drive traction and confidence inspiring transition between center tread to side knobs.
Both tread patterns in the Newton range are available in Trail, Enduro and Downhill specific casing layups. Each casing layup is then paired with multi-durometer compounds developed specifically for the tire's intended application and front / rear use.
The Newton MTR DH features our new Dynamic Grip3 compound, a rear-specific, triple density 40/50/60a compound offering balanced levels of grip and treadwear
A dual-ply, robust 60TPI construction,the 2x60TPI casing combines no-compromise durability, while retaining traction and support over the most rugged terrain, with a downhill-specific butyl sidewall layer providing the highest level of sidewall support and protection.
Weight: 1190g (27.5 x 2.4"), 1310g (27.5 x 2.6")

APPLICATION: MTB - DH/Gravity/E-Bike
CASING CONSTRUCTION: 2 x 60TPI, Tubeless Complete
TREAD COMPOUND: Dynamic Grip3S, Triple-density 40/42/60a Compound
CASING/PROTECTION: DH:Wall with Butyl Reinforcement
DIAMETER: 27.5"
WIDTH: 2.4", 2.6"
WEIGHT: 1190g (2.4"), 1310g (2.6")
RECOMMENDED INSTALLATION: Rear
---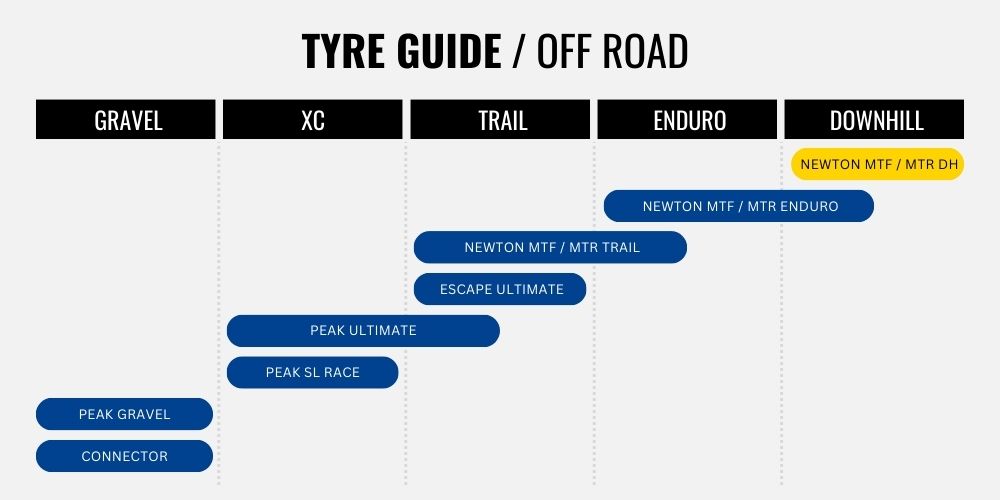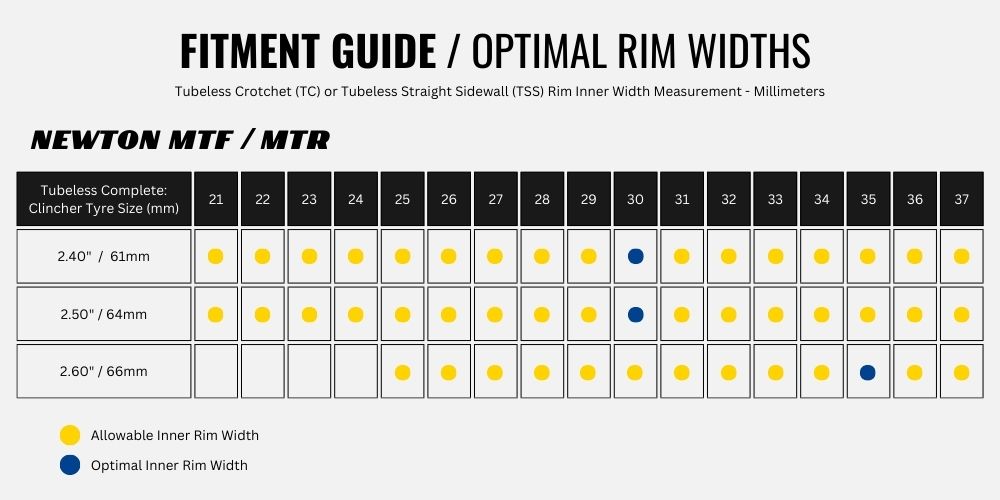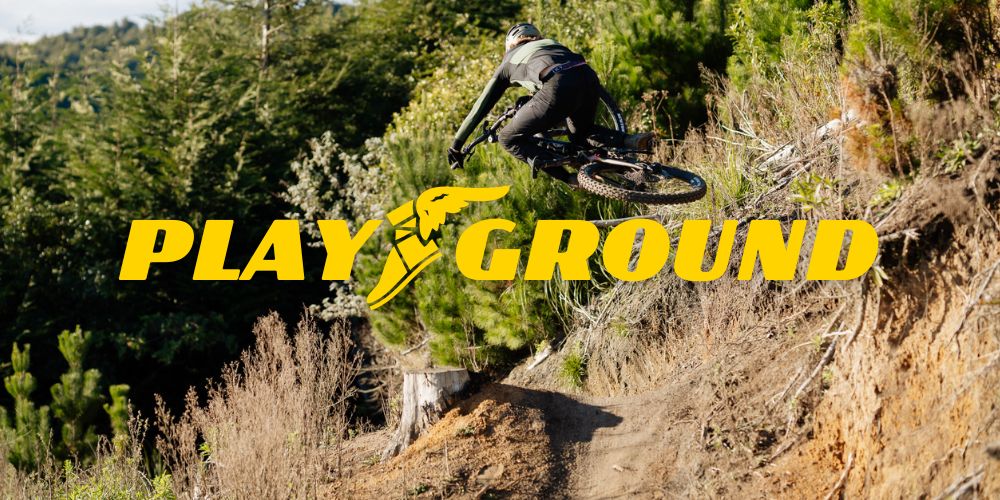 Items in new, unused condition in the original packaging can be returned for a refund within 30 days of the original purchase date. See our full returns policy.
Free shipping on orders $150+

Free Shipping on all orders $150+ anywhere in NZ. Orders ship within 3 business days of placing the order, but usually go out faster.
Best in Business Product Knowledge

Have a question about this product, or another Product you may have been considering? Give our team a call and we can help you clear up any unknowns and help you find the right product for you.