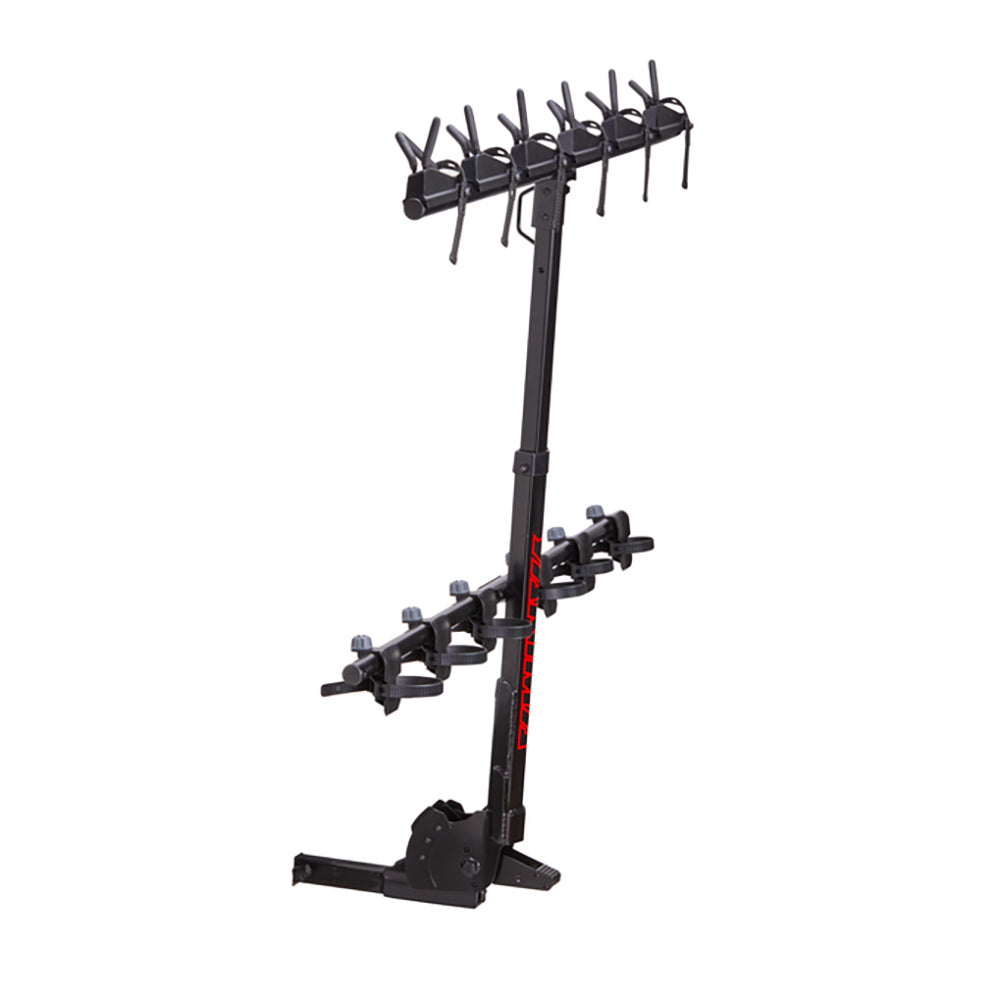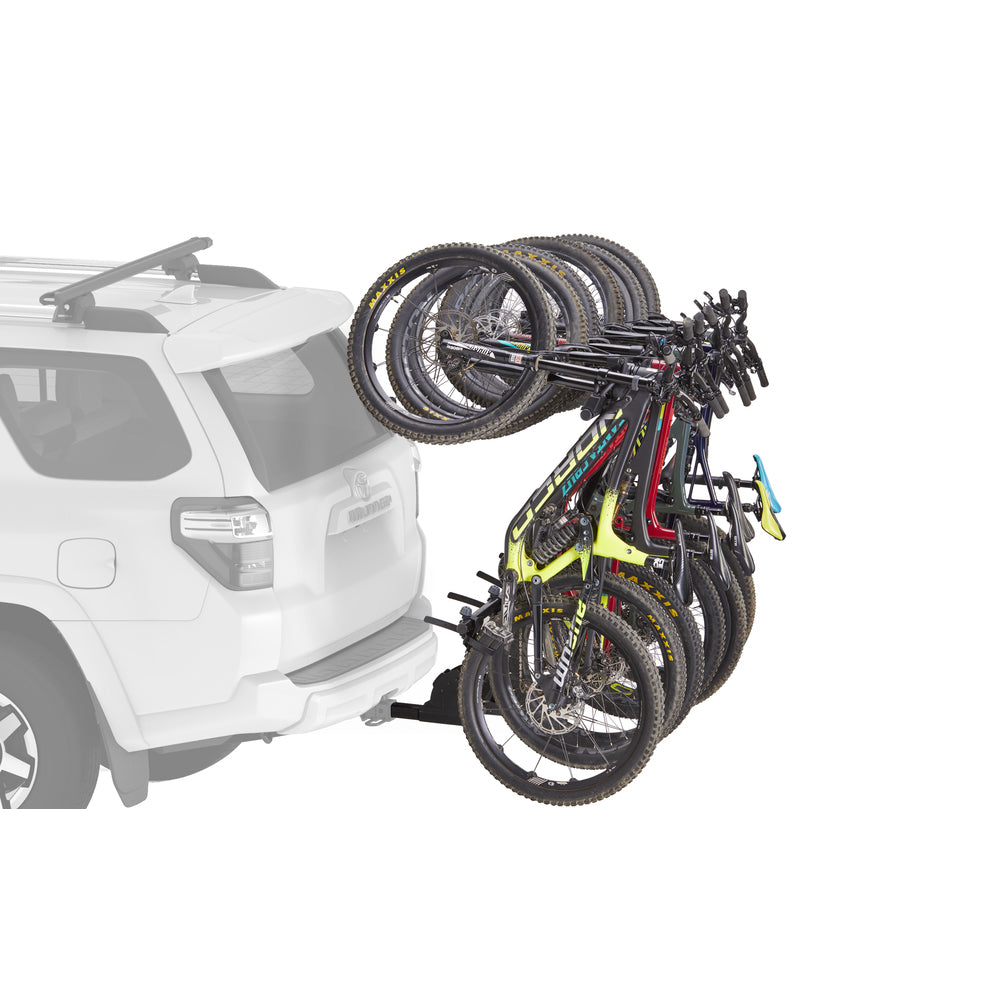 Yakima Hangover 6
SKU: YAKR8002485
Items available on our website are not always available in-store, some are only held by our suppliers. In-store items usually arrive 2-3 days after the order is placed (rural deliveries can take an extra 2 days). Items only held with supplier might take up to 5 days to arrive, depending on the supplier. Please contact us if you have specific questions.
Items in new, unused condition in the original packaging can be returned for a refund within 30 days of the original purchase date. See our full returns policy.
---
HANGOVER
Perfect for tour operators, group rides and big families. Constructed of heavy-duty steel, our first-ever vertical bike rack safely hauls up to six mountain bikes to the trailhead. We designed and tested it in the lab and on the road to meet our demanding Yakima standards. The easy-to-operate tilt mechanism with two adjustable mast angles keep your bikes from bumping into your car, truck or SUV and makes accessing the tailgate a breeze. The HangOver's vertical orientation carries more bikes in less space. Get ready to session!
HANGOVER 6
PRODUCT DETAILS
Transports up to 6 bikes using minimal space—no multiple racks or trailers required
Foot-operated tilt mechanism changes rack position for easy loading and unloading
Tilts down and out of the way for easy rear-of-vehicle access
Securely supports bikes by the fork crown
Fits suspension-fork bikes only
Soft padding protects the fork's finish
Rotating wheel cup accommodates bikes with various wheelbases
2 mast height positions for improved ground clearance and ease of loading
2 mast angles to avoid bike-tire contact with your vehicle
HitchLock included
Built-in bottle opener—cheers!
Fits 2" hitch receivers only
Add your own bike lock to the integrated lock loop for greater bike security
PRODUCT SPECS
Weight: 83.00 lbs
Dimensions: L 22.00in x W 46.00in x H 70.00in
Limited Lifetime Warranty
INSTALLATION DETAILS
Some Assembly Required
10 Minute Install
2" Hitch Receiver Required