Body Geometry Fit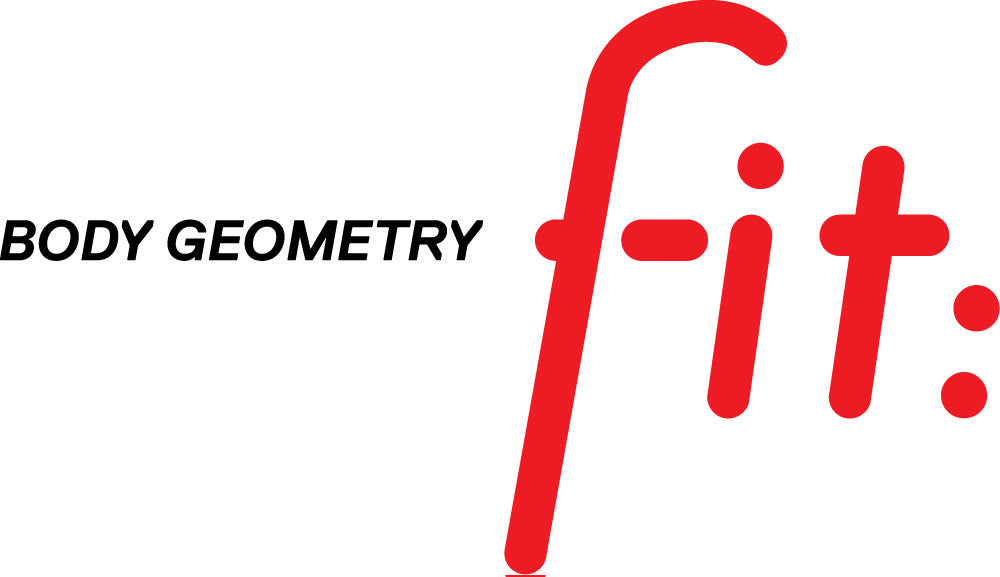 The Body Geometry Fit system is a comprehensive process that creates the perfect union between bike and body. Through an opening interview, in depth assessment, detailed equipment adjustments, and a thorough follow-up, our trained Body Geometry Fit technicians can adjust a rider's bike to fit their body.
Body Geometry Fit offers benefits to all rider types including mountain, road, competitive, recreational and commuters. It doesn't matter which shop you purchased from, if you are serious about cycling then a Body Geometry Fit is a service we recommend.
We're Certified
Body Geometry Fit is woven into the very fabric of what we do, we invest in our fit staff.

Our Body Geometry Fit is tailored to your specific riding goals and biomechanical indicators. Comfort and performance are tied together through the fit process. Our fitters will troubleshoot any problem areas as well as ensure that your position will not cause any overuse injuries in the future.
The Process
Please note that we use your own bike during the fit to make our adjustments.
1. Pre-Fit Interview
Whether it is for a novice or experienced cyclist, every fit begins with a brief interview with a trained technician that addresses your individual's injury history, needs and goals.
2. Flexibility Assessment
This evaluation gains an accurate picture of your flexibility and other physical attributes, including assessment of foot structure, knee position, spinal curve, shoulder extension and hip flexion.
3. Side View
Assessed using the side view of you on your bike, the goal here is to deliver a correct neutral position that's both powerful and comfortable through adjustments to seat height, handlebar height, stem length and cleat position.
4. Front View
Analysis from frontal view is used to optimise hip, knee and foot alignment for greater performance and balanced power delivery. This Includes analysis of pedal and shoe placement and alignment on the saddle.
5. Follow Up
Follow up is included to ensure positive results, the technician calls to discuss the effectiveness of the adjustments and to answer any other questions or concerns the rider may have.
Say goodbye to that pain in your butt
Why does Specialized offer every saddle in multiple sizes, shapes, and materials? Why do we mold our chamois to fit your body and use triple-density foam? Because every body is different, but the issues facing them in the saddle are the same—sit bone pain, scar tissue build-up, and blood flow loss. Using pressure mapping, blind comfort studies, and even penile blood flow studies (yeah, we did that), we don't just promise to solve these issues for men and women, we prove it.
Body Geometry Saddles
Specialized saddles come in multiple widths, ergonomic shapes, and with cutouts to support your weight with your sit bones, not soft tissue. Innovative materials manage soft tissue pressure, protecting blood flow and nerves to safeguard male riders from erectile dysfunction and women from pain and numbness in the labia.
We have a DSD (Digital Sitbone Device) in-store. Come in and see the team to get measured.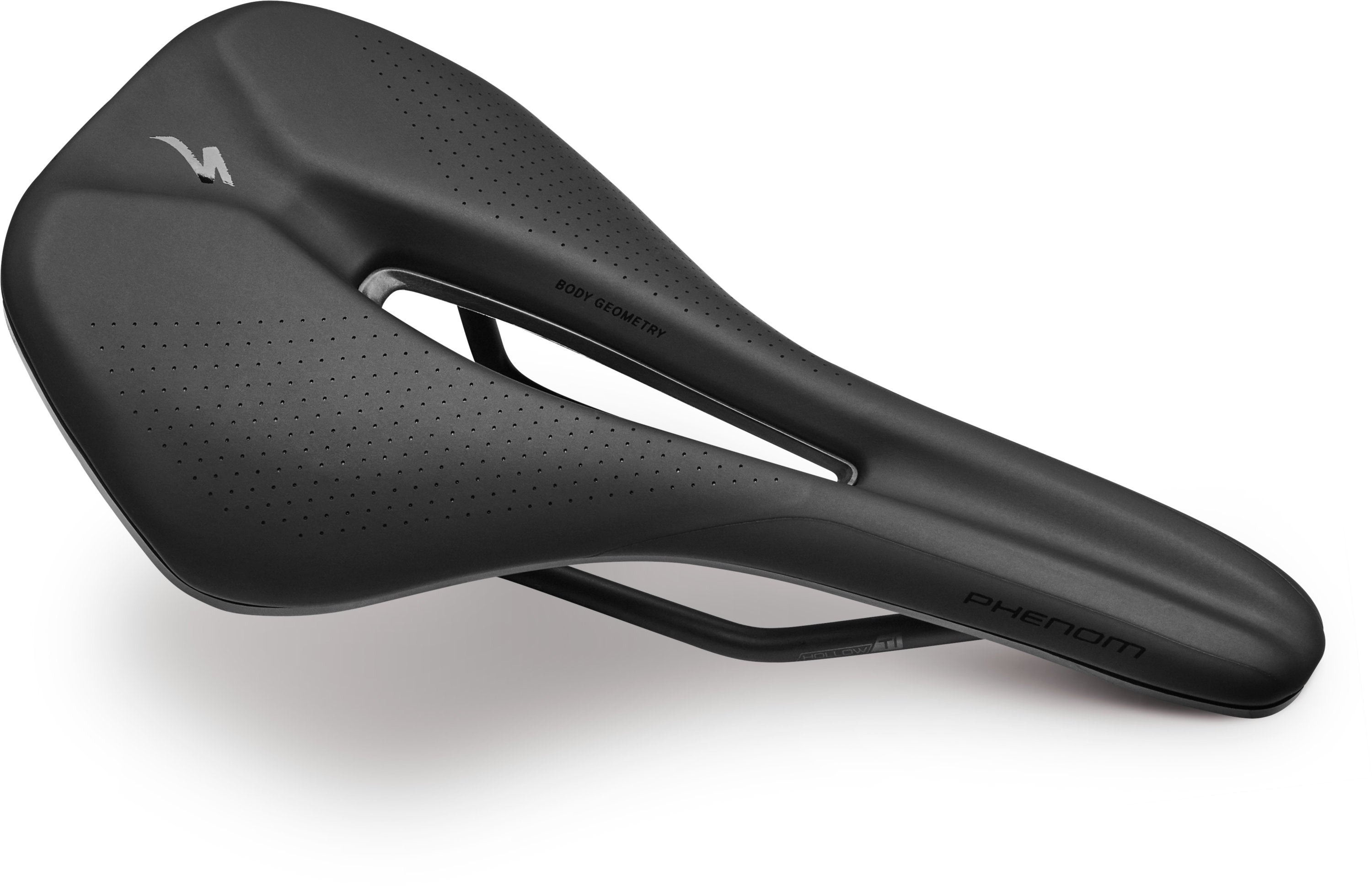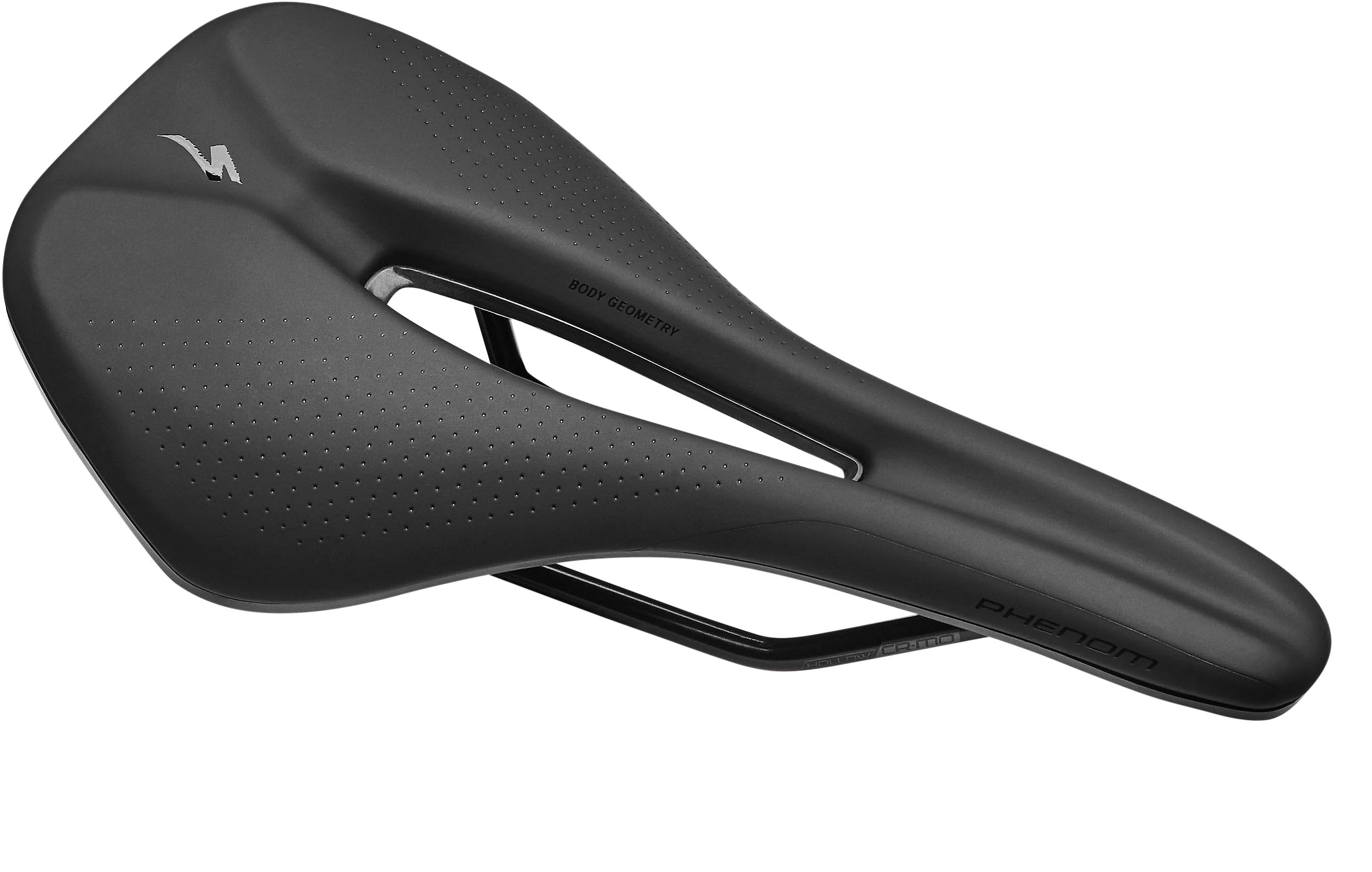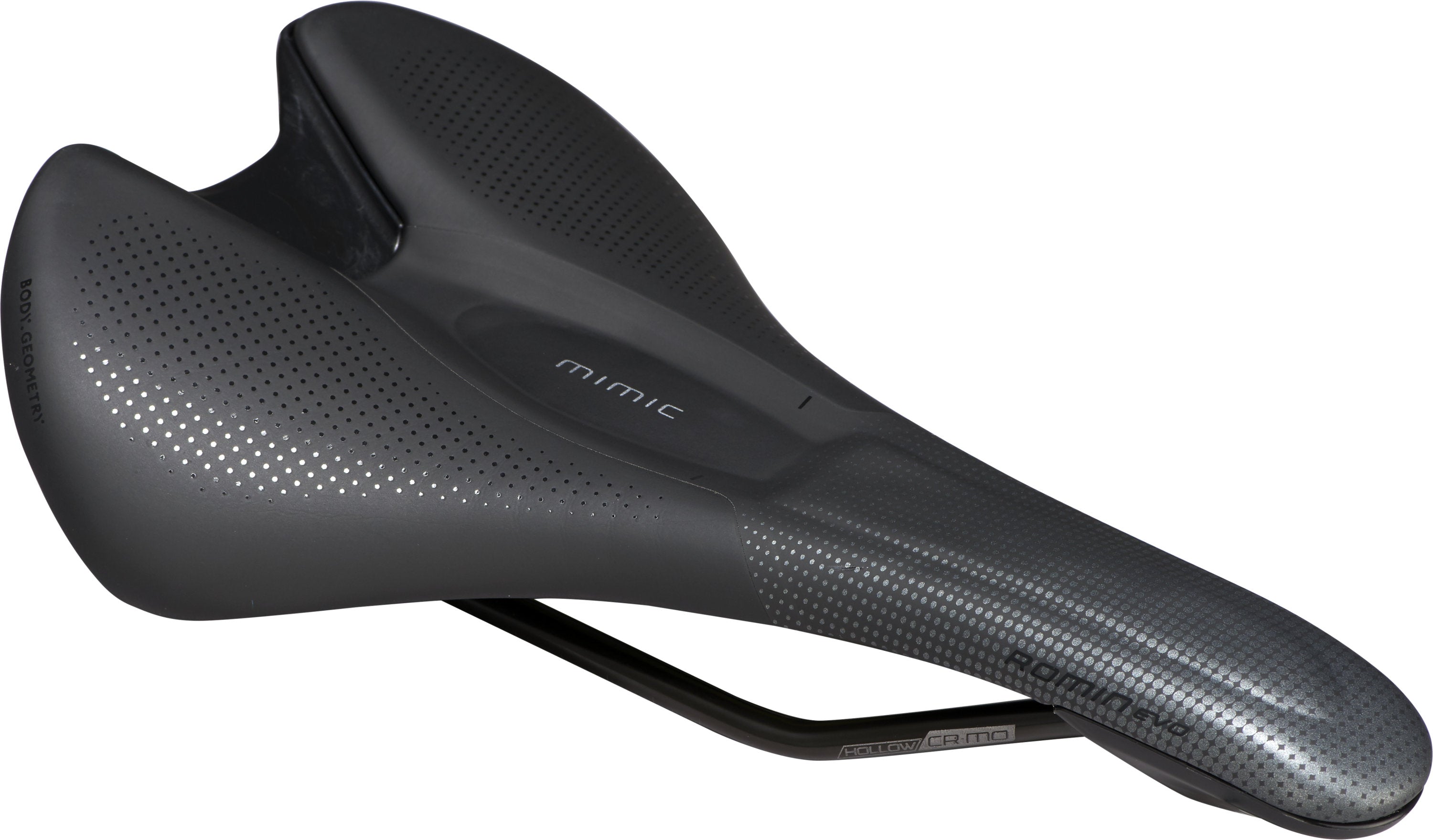 Sold out
Sold out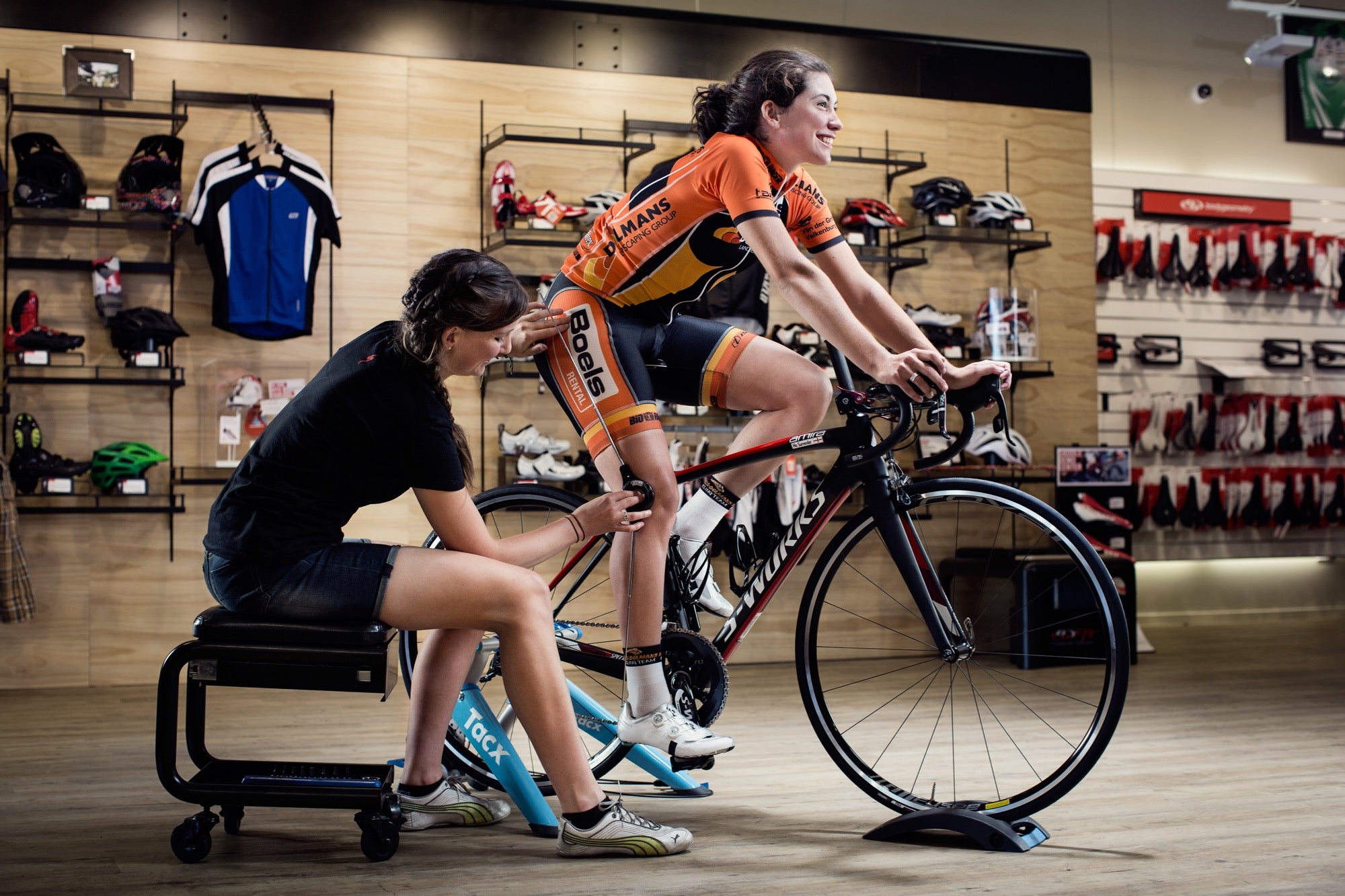 Specialized Shoes
We know the 3X world champ, Peter Sagan, loves his Body Geometry shoes, but what do some of his toughest rivals have in common? They are the best cyclists in the world, they wear Body Geometry shoes, and we don't sponsor their teams. That's right. Like hundreds of other pro riders, they choose to wear our shoes because they are more efficient, more powerful, and yeah, even more comfortable.
Varus Wedge
With a 1.5mm built-in Varus Wedge, Body Geometry shoes stabilize the natural movement of your forefoot and improve foot, knee, and hip alignment, which increases power output and adds an average of 10 seconds to your time to exhaustion during maximum efforts.
Footbeds
Body Geometry Footbeds are ergonomically designed and scientifically tested to increase power, endurance, and comfort by optimizing hip, knee, and foot alignment. Body Geometry footbeds come in moderate and significant contour levels providing longitudinal arch & metatarsal support.
We can fit footbeds to any brand of shoes. Come in-store to speak to our team and use the Specialized Arch-O-Meter so we can determine the optimum level of support required.
On sale