The power to ride more trails.
Turbo power and modern geometry on 29/27.5" wheels.
The Levo is a dedicated mixed-wheel bike with a nimble 27.5" wheel in the back and fast rolling 29" up front. With 150mm of rear travel (160mm front), it's supple on small bumps and smashes through square-edged hits, yet offers the pedal response that efficiently delivers your power to the ground.
The low bottom bracket, slack head angle and reduced fork offset keep things stable in the rough. Just like the Stumpjumper Evo, the Levo has independently adjustable head angle and bottom bracket height that offers 6 distinct geometry settings, allowing you to easily dial-in its performance for any riding style and terrain. Head angle can be adjusted between 63.5°-65.5° (using the included headset cups) and bottom bracket height can be fine-tuned up or down by 7mm (flip chip in Horst link).
The Levo's Style-Specific sizing is based on your preference and style (not inseam like traditional sizing) and is available in 5 sizes in NZ, S2-S6. Each size has similar headtube lengths and standover, allowing you to choose what best suits your individual style. Choose a shorter reach for a nimble and more flickable ride, or a longer reach for a more stabile and planted ride.
700Wh*
Battery
*On all 2023 models
FREE additional 700Wh battery included
Save $301.00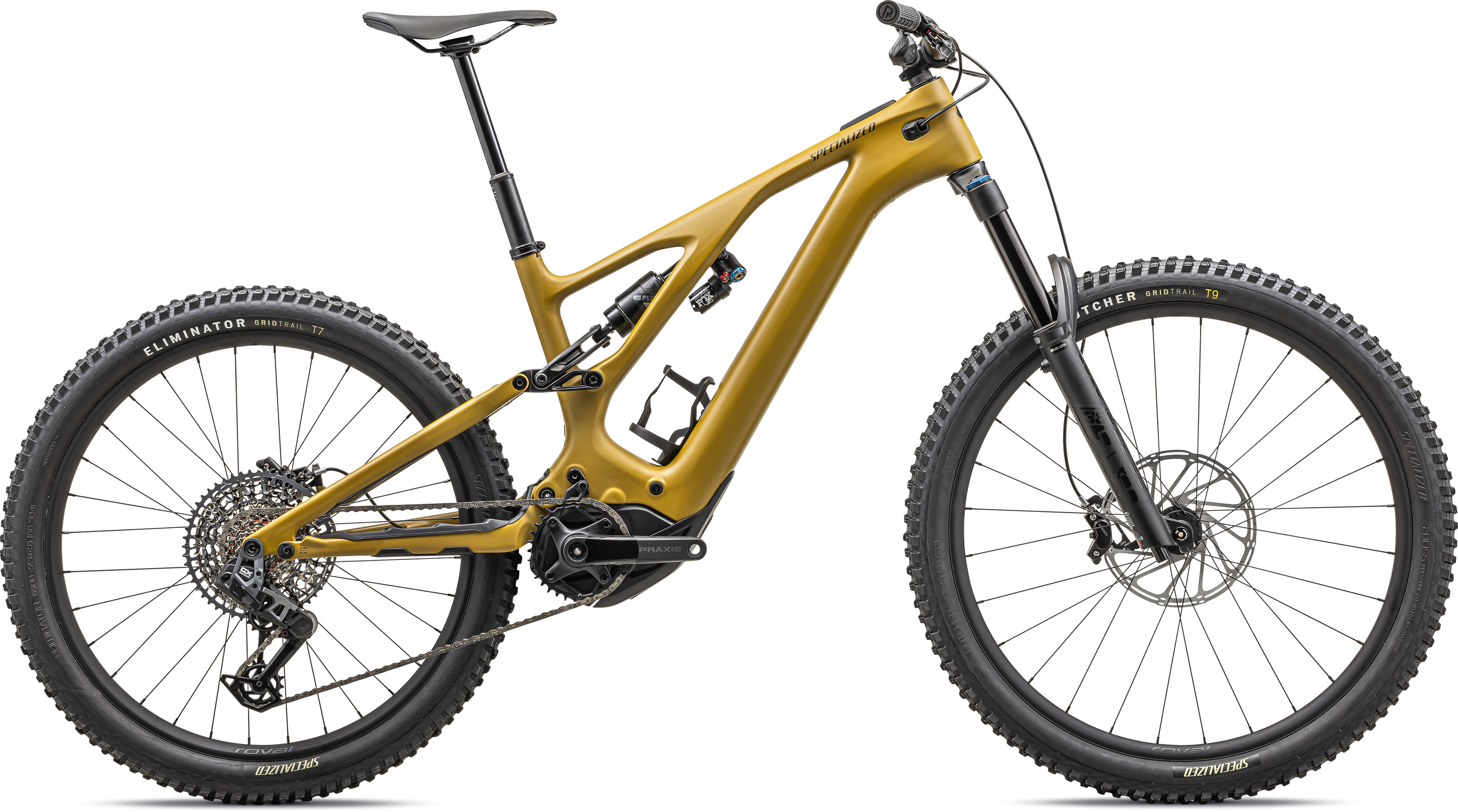 Adjustable BB height
A flip chip in the Horst link allows for a change of 6mm in bottom bracket height.
Adjustable Head Angle
Using the supplied headset cup, head angles can be adjusted from 63-65.5.
29/27.5" Wheels
The smaller 27.5" rear wheel keeps the chainstays short giving the bike a fun, playful ride.
160/150mm travel
160mm forks and 150mm of rear travel give the Levo a capable, confident feel.